Lighting Your Path: Exterior Wall Lights for Walkways and Entrances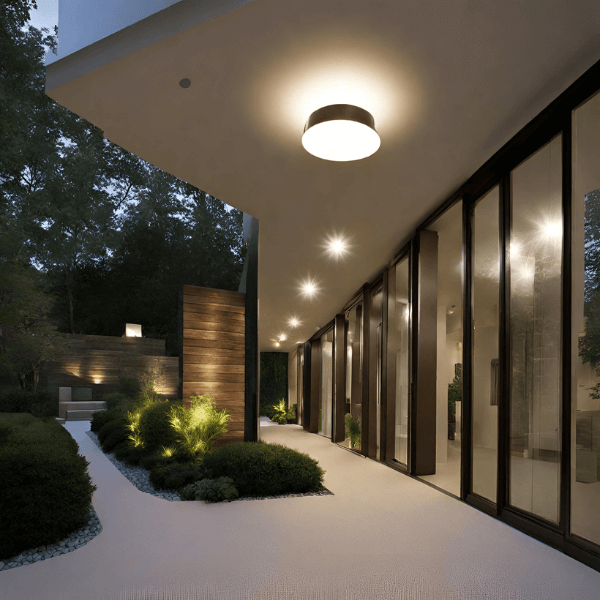 Let's step into the Radiant Realm of Exterior Wall Lights, Where Your Pathways Transform into Enchanting Trails of Lights!
Prepare for a brilliant trip that transforms your outdoor area into an alluring fantasy! Do you dislike bumbling about in the dark? Be at ease! We are here to introduce the fascinating world of exterior wall lights, where a warm glow embraces every nook and cranny of your house. Greetings from Sensor Wall Lights, Vintage Wonders, and Modern Marvels will illuminate your route and add a touch of magic to your life.
Illuminate Your World with Sensor Wall Lights:
Imagine a setting where the lights follow your every movement, like our Dorman Graphite Exterior Up & Down Wall Light Curve GU10 IP44. The lighting magicians, Sensor Wall Lights, detect your presence and illuminate your entryway and walkways with a cosy glow. As you step outside, your path is magically illuminated, quickly directing you to your door. Whenever you go out, it's like having your little light display.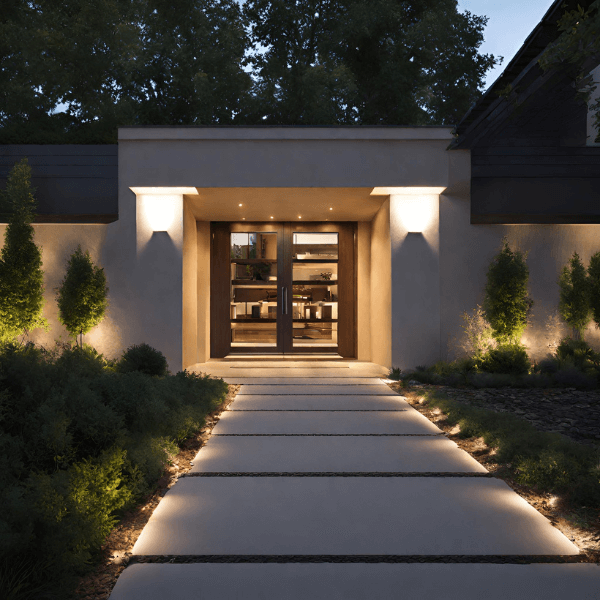 Vintage Charm Meets Modern Elegance:
Need a little bit of enchantment from the past? You may journey through time with our vintage wall lights, such as LED Cement Exterior Rectangle Wall Light 240V 10W 800lm Warmwhite 3000K - IP65. These classic wonders bring the elegance of the past to your contemporary home. These lights brighten your outdoor area and take you back in time with their rich detailing and whiff of nostalgia. Consider feeling like you have entered a vintage postcard as you soak in the warm, amber glow.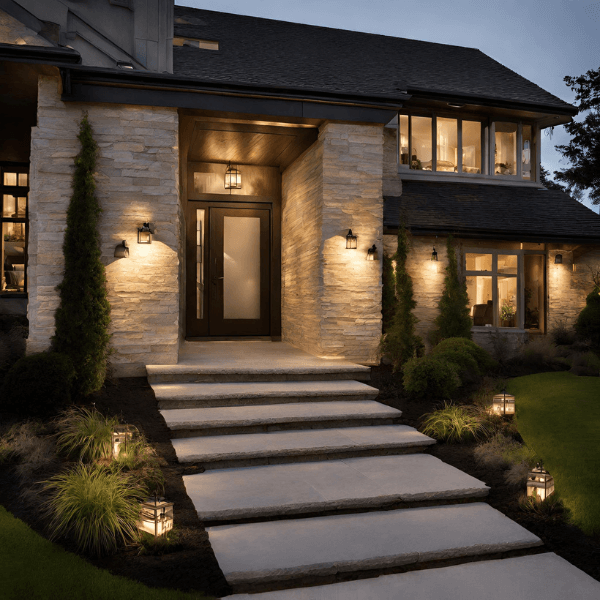 Up Down Lights Exterior: Sculpting Shadows, Creating Ambiance:
Are you looking for artistic illumination? Look at the Up Down Lights Exterior; they sculpt shadows and produce the atmosphere. They paint the patterns of light and shadows on your walls by directing light upward and below. Imagine your home becoming an enthralling work of art due to the dramatic interplay of shadows dancing across its exterior.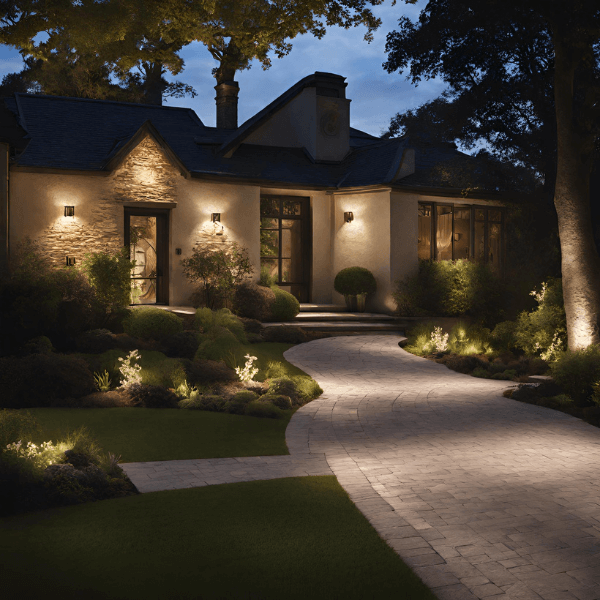 Sleek, fashionable, and Environmentally Friendly: Modern Outdoor Wall Lighting:
Our Modern Outdoor Wall Lighting collection is a dream come true for lovers of modern architecture. These lights redefine refinement with their streamlined shapes, understated beauty, and cutting-edge designs. They illuminate your walkways and serve as eye-catching accents, raising the bar for outside design. They are also environmentally friendly, so your area is fashionable and sustainable.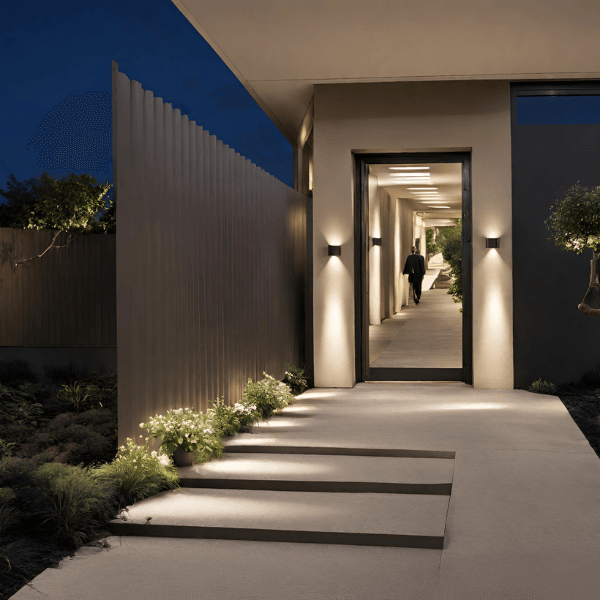 Selecting Exterior Wall Lighting in Australia:
Exterior lighting is more than a luxury in Australia, where natural beauty and urban living coexist. It is needed. It improves the landscape, draws attention to the distinctive building, and provides security. With Australia's varied environment in mind, our exterior wall lights and external wall lights are made. They are the best option for your outdoor sanctuary because they are strong, weather-resistant, and made to withstand the elements.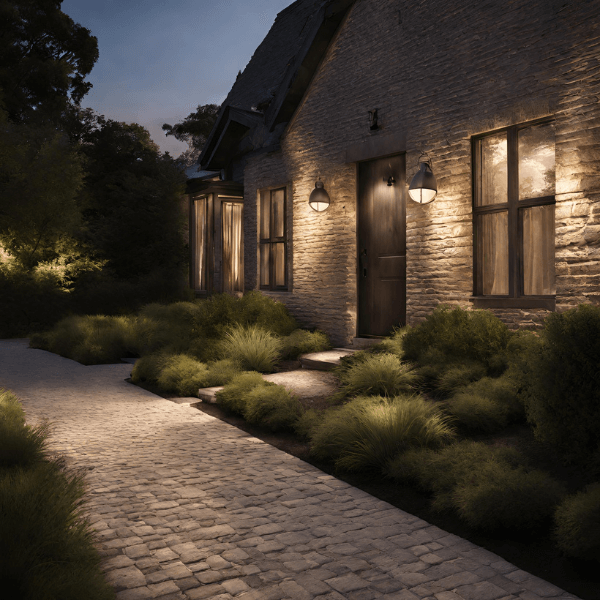 Transforming Entrances and Walkways with Exterior Wall Lights
The magic frequently starts at the entryway when establishing a cosy and inviting atmosphere for your home. Imagine walking along a brilliantly lit pathway to your front door and illuminating your well-kept garden with a gentle, captivating glow. With the skilful application of outside wall lights - the unsung heroes of outdoor décor - this alluring sight is effortlessly attainable. Together, we will investigate the finest ways to improve your walkways and entrances so they are inviting and enticing.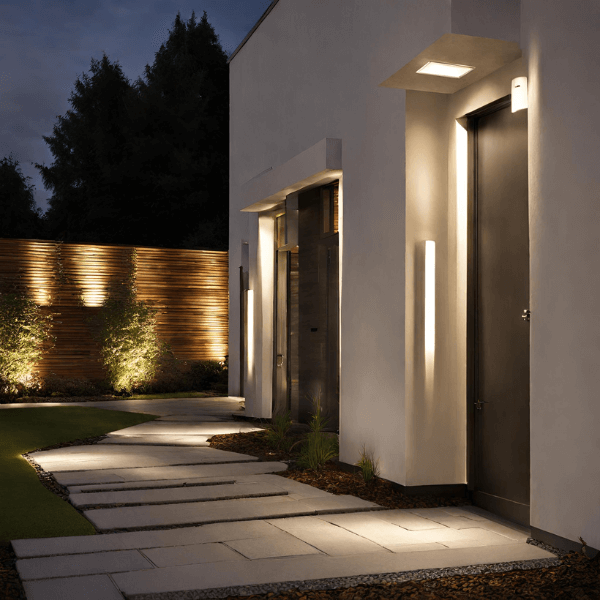 Welcome the Night with Elegance
Envision a set of chic wall scones on either side of your entrance door, illuminating the architectural details of your house with a soft glow. Beautifully crafted wall lights brighten your entry and lend an air of refinement with flickering, mellow light. Choose materials like brass or bronze for fixtures with a classic look that endures the test of time and weather.
Use Patterns and Shadows
Outside wall lights aim to create artistic plays of light and shadow, not only increase brightness. Select light fixtures featuring elaborate designs or openings to start intriguing shadows on your walls and walkways. These captivating effects offer a level of mystery and turn your corridors and entrances into magical areas that captivate guests and leave a lasting impression.
Embrace Nature with Garden Wall Lights
Garden wall lights are a game-changer for people who have lush gardens. Imagine having delicate fairy lights hanging from the wall of your garden, creating a dreamy, enchanting ambience. These lights make your green haven a perfect place for peaceful contemplation or evening get-togethers because they brighten it and bring out its inherent charm.
Illuminate Art and Artifacts
Do you own any sculptures or works of outdoor art that should be on display? By highlighting the elegance of your outdoor objects, outside wall lights can act as your creative collaborators. Experiment with various perspectives and levels of intensity to produce striking focus points that draw attention and improve the room's overall attractiveness.
Go Solar for Sustainability
We must also consider the surrounding landscape as we strive to make our entryways and promenades more appealing. In addition to giving your outdoor décor a green touch, solar-powered outside wall lights conserve electricity and lessen carbon emissions. Use the sun's energy to light your paths and create a cosy, welcoming ambience without endangering the environment.
Adding external wall lights to your outdoor design is a creative project that turns your walkways and entrances into eye-catching areas rather than merely a practical decision. The options are virtually limitless due to the wide range of shapes, styles, and functionality that are accessible. So go ahead and express your imagination and show off your style to create a truly memorable first impression for your house.
How to Apply Motion Sensor Lights in Your Outdoor Space?
Maintenance is required for outdoor lighting fixtures to last long and function at their best. This includes motion sensor wall lights, outdoor ceiling fans, and other outdoor lights. You can successfully brighten your outdoor space and take pleasure in its beauty for years to come and maintenance instructions. Thus, let your outside area shine, improving its usability and visual appeal and fostering a cosy and inviting atmosphere for all occasions.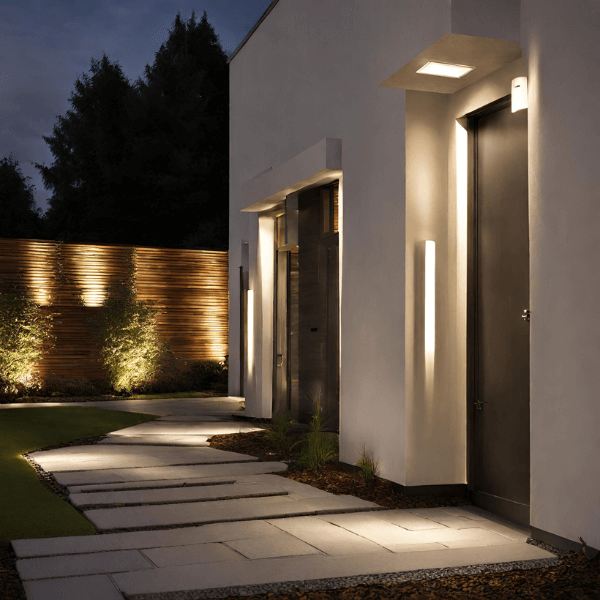 The Magic of Motion Sensor Wall Light
Please look over your outside area, see your arrival and react by illuminating your route with a reassuring glow. That is how motion sensor wall lights work their magic. These clever gadgets use motion sensors to detect movement, automatically turning on lights in the area when needed and turning off the lights when not.
Flood Light: Selecting the Ideal Outdoor Lighting
The possibilities for outdoor lighting are as endless as the night sky. Several options are available on the market, from security lights and floodlights to outdoor ceiling fans. Choose motion sensor lights outside the area. Because of their weather-resistant design, these lights can withstand the elements and provide dependable illumination.
Selecting the Scene with Exterior Space Lighting Fixtures
Your outside area is an extension of your house, ready to be furnished. Create a charming ambience by arranging motion sensor lights thoughtfully throughout your patio, garden, or gateway. Imagine the natural beauty of your plants and flowers accentuated by gentle, ambient illumination in your garden. Or picture your patio turned into an outdoor dining space, lit by warm motion sensor lights that drape over your dinner table.
Practical Tips for Installing Outdoor Wall Lights
Although installing outdoor wall lights may appear complicated, it's easier than expected. The majority of motion sensor lights have simple-to-follow directions. Please make sure they are safely fastened to your walls, ideally at a height that permits the sensors to pick up motion. To maximise the performance of the sensors, consider their direction as well. You can quickly install and operate your outdoor lights with a little do-it-yourself mentality.
Outdoor wall light: Selecting the Proper Lighting for Your Space
Materials are essential when it comes to outdoor wall lighting. Choose lights composed of robust materials like plastic or metal. These materials are meant to survive outdoor environments, so your investment will last many years.
Where to Buy Outdoor Wall Lights in Australia?
You can go to 7Pandas Australia for the most incredible outdoor wall lights. They have various designs and styles in their assortment to accommodate any taste. Consider aspects like brightness, sensor range, and power source for outdoor lighting. Considering these factors, you may choose the ideal lights for your outdoor area.
Are you prepared to start this luminous journey? Thanks to our fantastic selection of Exterior Wall Lights in Australia, your outside environment will undergo a stunning change. We offer the ideal light to suit your style, whether you're enthralled by modern appeal, captured by antique allure, or mesmerised by sensor magic.
Take advantage of this chance to improve the exterior of your house and create a welcoming atmosphere. Watch your walkways and entrances come alive with light, flair, and refinement when you enter today's enchanted world of outdoor wall lights.
Would you be ready to enlighten your way? Discover our breathtaking selection right away and watch the magic happen!