Lighting Your Landscape: Exterior Wall Lights for Gardens and Patios
Your garden and patio come to life entirely new with the wonder of outdoor wall lighting when the sun goes down and the stars glitter above. Choosing the ideal outdoor wall lights may turn your door areas into enchanted regions of beauty and practicality in Australia, where the great outdoors beckon us year-round. To brighten your evenings and improve your outside aesthetics, we're delving into the world of exterior wall lights today, including sensor wall lights and modern outdoor wall lighting.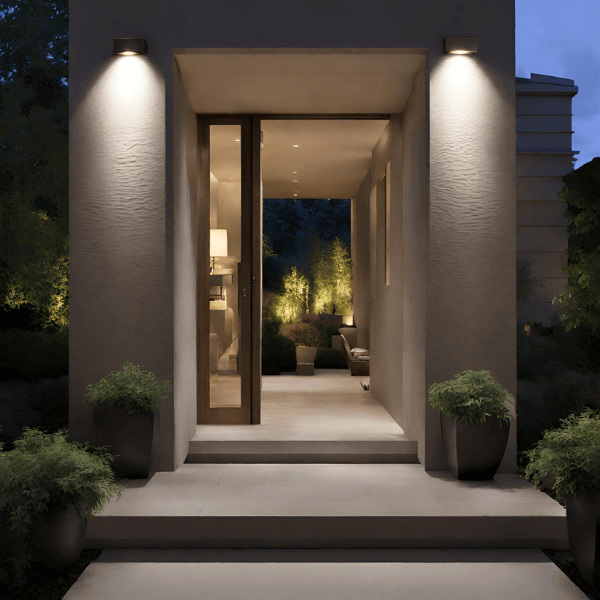 Lighting the Way with Smart Efficiency: Sensor Wall Lights
Let's kick things off with sensor wall lights, the futuristic darlings of outdoor illumination. These clever fixtures act as a radar for your landscape. When they see movement, they cast a cosy, welcome glow precisely where you need it. Imagine approaching your front door and being guided by exterior wall lights. Sensor wall lights increase safety and provide your outdoor environments with a pleasant surprise.
Outdoor Wall Lights in Australia: Aussie Elegance and Quality
We have a distinctive combination of arid landscapes and contemporary living in the region. Because of this, our outdoor wall lights are made to survive the weather while still radiating style. The ideal outdoor wall lights can enhance the beauty of your surroundings, whether you're in the centre of Sydney or tucked away in the tranquil countryside. Due to the diversity of Australia, there are numerous outdoor wall lights to fit every situation and style.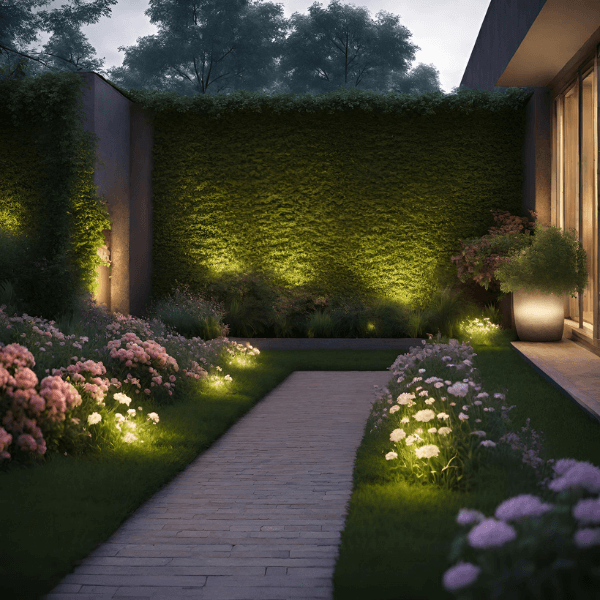 Modern Outdoor Wall Lighting: Statements that are Sleek and Fashionable
Modern outdoor wall lighting is the solution to your aesthetic preferences trend toward current design. These lighting fixtures are works of art in and of themselves, not merely light sources. Modern external wall lights naturally meld with your architectural aspects thanks to their clean lines and simple designs, creating a cosy ambience for outdoor parties.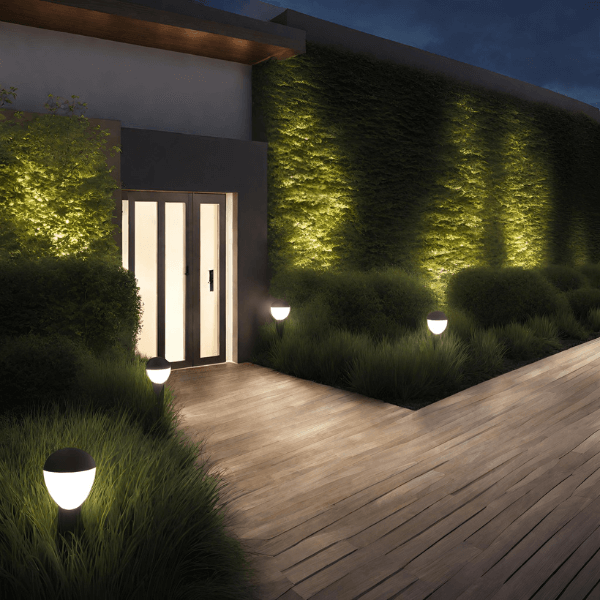 Exterior House Lights: The Best-Dressed Accessory for Your House
Without the appropriate outside home lighting, your house isn't entirely decorated. Whether your house is a comfortable cottage, a sleek modern masterpiece, or a lovely Victorian villa, these fixtures can help define its personality. Every architectural style has an outside wall light, from scones to lanterns. Consider them the statement jewellery for your house, providing that extra sparkle and charm.
Elevate Your Evening Ambiance with Exterior Lighting
Outside lighting has as many options as stars in the night sky. Whether you choose sensor wall lights for contemporary convenience or outdoor wall lights for timeless grandeur, your patio and garden deserve to shine. Could you enlighten your surroundings and allow outside wall lights to be the compass for outdoor gatherings?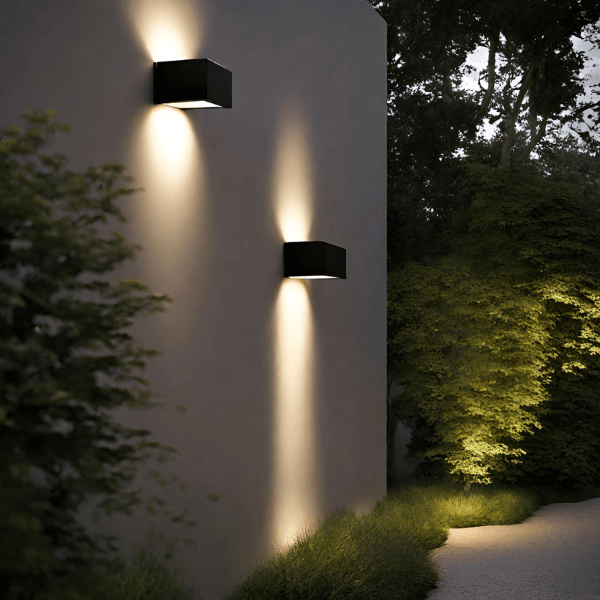 Creating Enchanting Memories with Exterior Wall Lighting
Outdoor wall lighting's purpose is to enable people to make priceless memories when moonlight shines in their locales. Learn about Australia's enormous selection of outdoor wall lights to enhance your outdoor area's beauty, style, and enchantment. Transform your home into a beautiful beacon by adding exterior wall lights one at a time!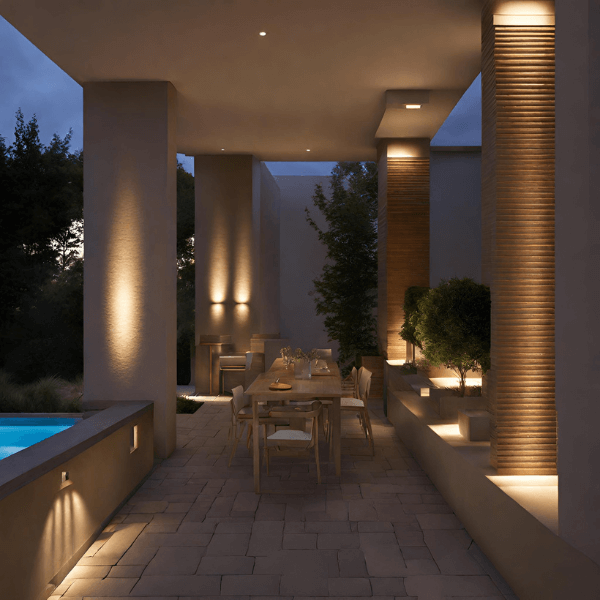 Transform Your Outdoor Space with Exterior Wall Lights
The allure of outdoor areas need not disappear when the sun sets and night falls. Imagine your patio or yard covered in a warm, inviting atmosphere that turns into a charming, peaceful retreat. You can create a fascinating atmosphere with the correct lighting that makes your exterior space more beautiful and guarantees security and safety. Using a range of devices, such as motion sensor wall lights, outdoor ceiling fans, and floodlights, to make your outdoor space truly sparkle.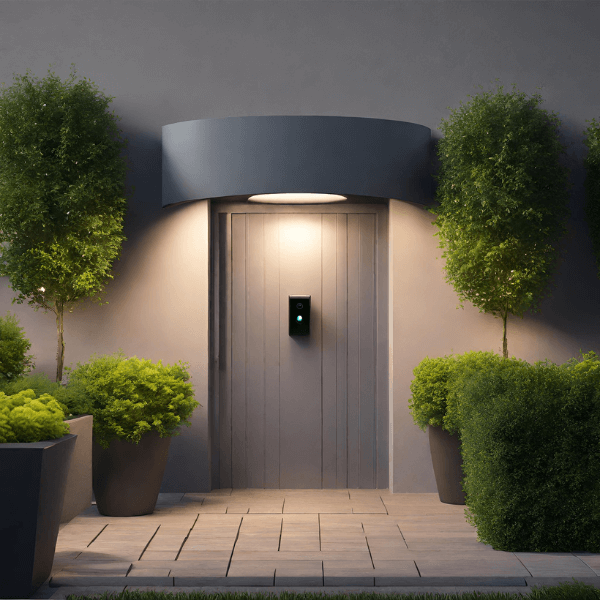 Setting the Scene with Outdoor Lights
The contours of your patios or gardens are defined by outdoor lights, like an artist's brushstrokes on a canvas. Specifically, motion sensor lights are clever gadgets that react to movement and only turn on the lights in your room when necessary. They ensure that your outdoor space is well-lit, using the least energy possible since they are the ideal combination of functionality and energy economy.
Enhancing Security with Motion Sensors
Security is of the utmost importance, and motion sensors are essential to maintaining the safety of your outside area. Motion sensor wall lights serve as watchful sentinels, sensing any movement and illuminating the surrounding space to ward off would-be burglars and reassure you and your family that your house is safe.
Flood light: A Powerful Ally in Outdoor Lighting
Outdoor illumination's heavy hitters are floodlights. Because of their comprehensive coverage design, they are perfect for patios and gardens that need much light. Larger outdoor areas are an excellent fit for these floodlights, ensuring your decks or park is well-lit even on the darkest evenings.
The Elegance of Outdoor Ceiling Fans
In addition to giving your patio a sophisticated touch, outdoor ceiling fans cool your balcony down on steamy summer evenings. See yourself enjoying your favourite beverage while relaxing under a ceiling fan's soft breeze and the cosy glow of outside lights—an idyllic evening in your outdoor haven.
Choosing the Appropriate Fixtures
Take your space's aesthetics into consideration while choosing outdoor lighting. Wall-mounted lights can be deliberately placed to illuminate particular locations, like seating arrangements or paths, and can be constructed of stylish metal or sturdy plastic. Please look at each light's intended use and ensure it blends in with the overall style of your patio or garden.
Transforming Your Outdoor Room
An extension of your house, patio or garden is where you enjoy and create memories. This outdoor area may become an actual outdoor room where you can entertain, unwind, and take in the beauty of nature even after the sun sets by adding thoughtfully designed external wall lighting.
A Guide to Cleaning and Maintaining Your Exterior Wall Lights
An extension of our homes, outside areas offer a haven for entertaining, unwinding, and taking in the wonders of the natural world. Maintaining the highest quality outside wall lights, especially motion sensor lights, outdoor ceiling fans, and other outdoor lights is crucial to making the most of your outdoor paradise. These lights are security in addition to improving the visual attractiveness of your area.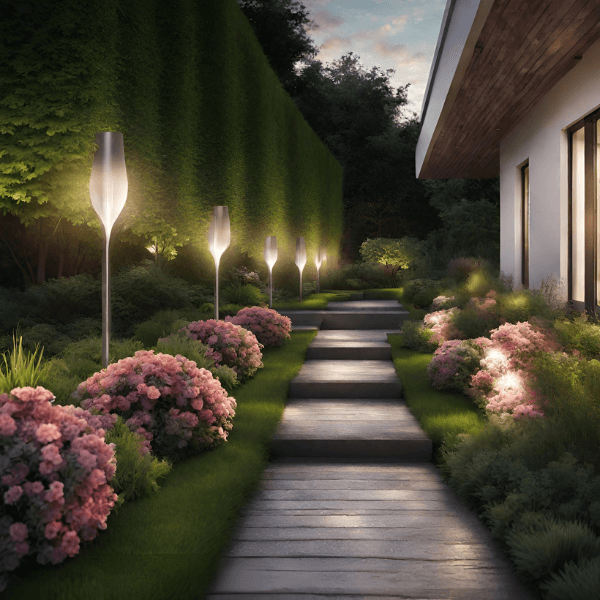 Understanding the Importance of Outdoor Lighting
An essential component of your house is your outside area; good lighting makes it more comfortable and valuable. In addition to illuminating your surroundings, motion sensor wall lights, security lights, and floodlights provide you with a sense of protection and security - especially at night.
Choosing the Right Outdoor Wall Lights
Consider factors such as intended use, space limitation, and design aesthetics when choosing outdoor wall lights. 7Pandas Australia provides a wide selection of premium outdoor lighting choices to accommodate every taste and style, including motion sensor wall lights. Select and buy outdoor wall lights.
Cleaning Your Outdoor Wall Lights
Maintaining the longevity and effectiveness of your outdoor wall light requires a straightforward but essential task: cleaning. To begin, could you turn off the lights' power source? Use a soft, damp cloth to remove dust, filth, and grime from the surface. Use a mild soap solution to get rid of tough stains. Remember to clean the surrounding area and the light fixtures to keep everything uniform.
Maintaining Motion Sensors and Security Lights
For many outdoor lighting, motion sensors are a necessary component. For proper operation, please make sure you clean and take a look at these sensors regularly. Please eliminate any rubbish or overgrown plants that could block their effectiveness. Energy-saving and improved security measures are two benefits of properly operating motion sensors.
Preserving Plastic Outdoor Wall Lights
If the materials used to make your outdoor wall lights are plastic, more caution must be taken to avoid damage and discolouration. Use a soft cloth and a moderate cleaning solution to carefully clean plastic fixtures. Steer clear of anything abrasive that could scratch the surface. Over time, the wax application can also help preserve the plastic's lustre and integrity.
Check the Outdoor Ceiling Fans and Other Fixtures
Wall lights, outdoor ceiling fans, and other equipment greatly enhance the comfort and usefulness of your outdoor space. Check these fixtures frequently for indications of wear and tear. Fix loose screws and clean fan blades to guarantee long-lasting and smooth functioning moving parts.