Coffee is a fascinating beverage that the majority of individuals love. It comes in different variations, so people benefit from adjusting its taste per their preference. Coffee lovers can drink it to achieve morning freshness or have it during the day to relieve stress.
However, one difference between coffee lovers is whether freshly grounded coffee is better than pre-ground coffee. According to most people, grinding coffee freshly at home using a coffee grinder machine is a much better option. This blog will state the benefits of freshly ground coffee and why a good coffee machine with grinder is essential.
How Do Grinders Affect the Taste of Coffee?
People who love drinking coffee will often prefer to buy whole coffee beans, grind them freshly, and brew them. On the other hand, some people believe pre-ground coffee is easy, convenient, and, hence, much better. However, they cannot ignore that freshly ground coffee tastes better than pre-ground coffee. That is because the complex ground of the coffee beans is responsible for the aroma and taste of the coffee brew.
When coffee lovers roast the beans, they become stale, and the aroma and taste begin to degrade. Grinding it further fastens the process, and the smell and taste degrade. Even if the ground coffee is inserted into vacuum bags to prevent exposure to the air, the freshness disappears, and the taste becomes quite bland. Therefore, grinding it at home using an automatic coffee machine with grinder is the best option to obtain the freshness of the coffee. 
As stated before, ground coffee beans exposed to air hasten the loss of essential oils. The beans are resistant to oxygen to a certain extent, but the grounds are not. Using pre-ground coffee will deprive you of relishing the taste of freshly ground coffee. Therefore, using a grinder to grind your coffee is always the better option. It takes much effort, but the result is definitely worth the effort.
Use the best automatic coffee machine with grinder, and grind coffee beans that taste better, smell better, are much fresher, and contain the original flavour of the coffee. In addition, the coffee's bittersweet taste and the soothing aroma retain since they have not been degraded due to exposure to the air or moisture. So, even if you cannot see it visually, you can taste and smell the difference that your morning coffee has by using a grinder.
Importance of a Good Grinder
A good grinder is fundamental if you want your coffee to taste and smell better. Unfortunately, people often overlook the importance of a good coffee grinder since they get occupied with other shiny and exciting coffee-making equipment.
However, it is the basis of the production of your fresh coffee grounds as it determines the quality of your coffee. You will come across various grinders available in the market, but you must choose the best. Therefore, you must consider certain vital aspects before purchasing your coffee machine with grinder.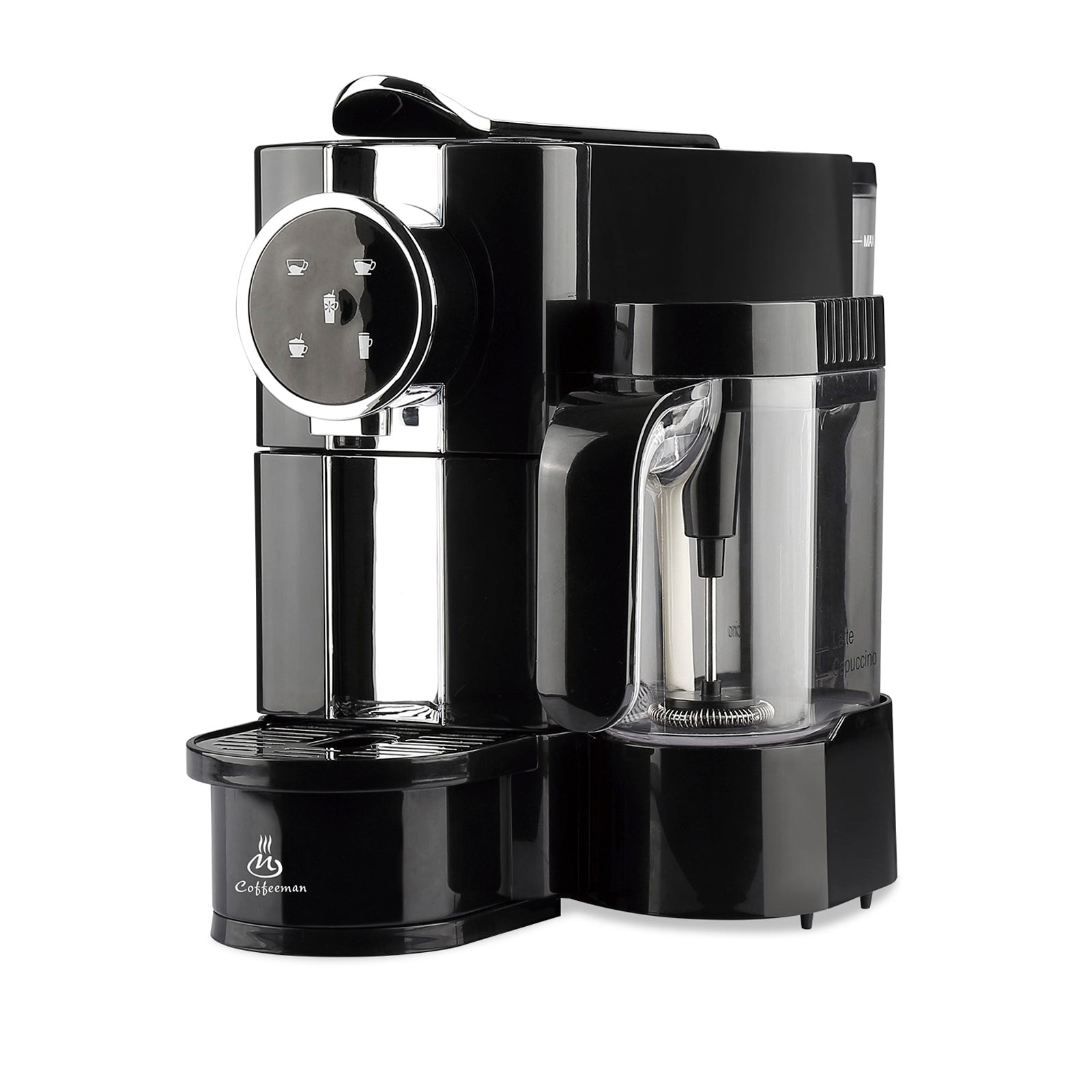 Factors to Consider While Buying a Coffee Grinder
* Even Particle Distribution
One of the most important things to consider when purchasing a good coffee grinder is the coffee ground distribution. Even distribution refers to properly grinding the coffee beans without having any large pieces.
The ground particles should be of even size because unevenness will result in uneven coffee extracts. Consequently, it affects the taste of the coffee, and it may taste extraordinarily bitter and sour. Therefore, look thoroughly before buying.
* Price
There are a variety of coffee grinders available in the market, all with different costs and features. However, if you want to purchase the best coffee grinder in Australia, you might need to spend a little more.
Coffee machines with grinders can be expensive, and if you want to grind high-quality coffee, you need to purchase a high-quality grinder to retain the quality. Various grinder types are based on your budget, style, and the quality of coffee.
* Speed and Capacity
The capacity and speed of every coffee grinder will differ from one another. Based on your requirements, get an automatic coffee machine with grinder that can hold the number of coffee beans you want to grind at a particular time. However, if you plan to grind your coffee every time before you brew it, then a machine with a limited capacity will be enough for you. Apart from capacity, the speed of the grinder also plays an important role.
People often get confused as they feel that the devices that provide ground coffee faster are better. Unfortunately, it is not valid. A coffee grinder takes a long time to grind coffee since it starts and stops during the process to avoid excess heat. As a result, fast grinding machines release high heat that affects the taste of coffee. 
Therefore, before purchasing your coffee grinder machine, it is best to remember the factors mentioned above for a wiser investment.
Available Products
It is an intelligent grinder with more than eight levels of the grinding process and can make up to 12 cups of coffee. The grinder is ideal for espresso coffee machine to making espresso coffee and easy to clean. In addition, you get the benefit of having a container that helps grind the plunger or prevents the spillage of coffee by using it to pour coffee. It has a box capacity of more than 200 grams and can keep the coffee warm for up to 2 hours. It has a backlight and a tank capacity of about 1.5 litres.
It is a grinder using which you can have finely ground coffee at an affordable rate. It has a visual control panel to control temperature and an ODM pump. It also has double volume boilers and can easily adjust the exhausted strength. It has a sleek body made of stainless steel. Easy to hold and use, the grinder allows the user to adjust the grind size as per their preference.